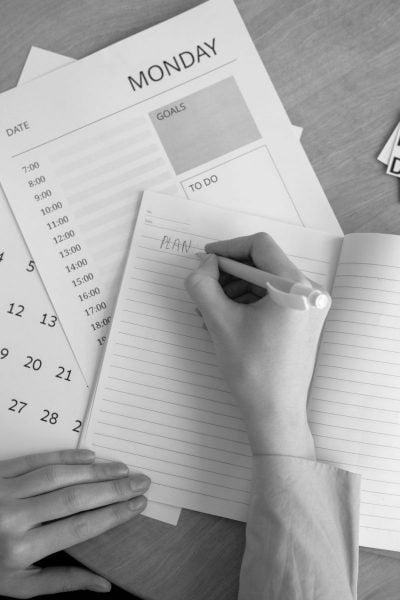 By Ron S. LaVine, MBA, President and Founder of Accelerated Sales Training >
If it does not exist, create it. Create your own future by being open to change. As one door closes another one opens. I've created two businesses that did not exist since I was laid off back in December of 1994.
Be willing to take risks, however, make them calculated risks by taking the time to develop and write a business plan.
Place a heavy emphasis on marketing by answering questions such as:

Who We Are – (What is the purpose of your page or why are you in business?)

What We Do – (Products or Services offered)

What Makes Us Unique – (How are you different from others- What is your USP Unique Selling Proposition?)

Why Use Our Products or Services – (Why would people want to do business with you?)

How You (the prospect) Benefit – (For example: A feature is a car door lock. The benefit is the door cannot be opened when it is locked and therefore you cannot fall out)

Who We Work With – (Client lists establish credibility as do testimonials or comments from satisfied customers)
The Next Step – (What action is the visitor directed to take- For example: buy a product, request information on a service, subscribe to a newsletter, etc.)
Develop an e-mail newsletter to keep your name in front of your clients on a regular basis. (My newsletter comes out 12 months per year.) Find content that helps prospects and customers with their business.
Establishing a presence on the world wide web is critical, especially if you do business nationwide or internationally.
Keep your eyes open for new opportunities. See if you can find a faster, better or cheaper way to perform a service or make a product.
Keep the overhead down. Expenses and lack of marketing will put anyone out of business.
Set up a Board of Advisers (not directors) composed of people you respect (professors, business people, friends, etc.). Seek their advice when necessary.
Enroll in classes and read books to learn, how to do, what you do, better. Classes on selling, marketing and business skills are especially valuable.
Believe in yourself. You can if you think you can. Actions follow thoughts. So think good thoughts and focus on the positive.
Exude passion, excitement and enthusiasm when speaking about what you do.
People want to do business with people they know like and trust. Building credibility is crucial.
Right after completing a successful assignment be sure to ask your client for a testimonial letter. These letters make very powerful marketing tools and enhance your credibility.
Persistence is key. Don't give up. It took me 9 months to land my first client.
Take time to enjoy your success.
Subscribe to our free newsletter.