Is Cold Calling Still Good for Business-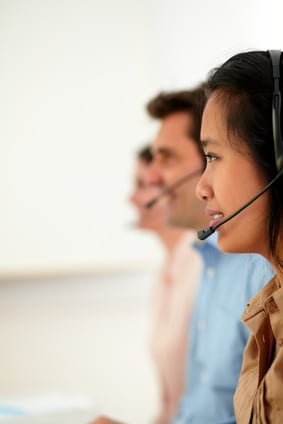 Having cold called since my early 20s, I agree with those who think cold calling still remains a part of an effective business generation sales strategy. I am biased because I teach cold calling. I think it can be a frightening experience that leads to fear and rejection if you are in a job and told to cold call without any direction, training or system to follow.
I also think the words "cold calling" get a bad rap. When done correctly, cold calling can become warm calling, referral calling, smart calling or one of dozens of other labels. "Never again cold calling" seems like an excuse to rely solely upon in-bound demand generation.
The disadvantage of this philosophy is two-fold. One, you have to hope you have a real effective demand generation program which targeted prospects respond too. Secondly, you are waiting on the buyers to discover you (and hopefully not your competitors first) – if and only if they think they may have a need. This overlooks the fact that many buyers are not even aware of a problem until it is pointed out to them, and this often take place on a cold call which can lead to an appointment for further discussion.
The biggest problem I see in cold calling today, for which there is no excuse, is when cold callers have not done their homework on the companies they call. The other problem I find is that many of these cold callers have not clearly defined their target market or who the most ideal client to cold call is, and therefore waste a lot of time cold calling on the wrong people and companies.
The fact is, a cold call, when pre-cold call planned properly, is an excellent way to introduce the ability of your solutions to potentially solve a decision-maker's problems. Cold calling can provide you with an opportunity to educate these people about what is going on within their industry and how your clients, who are in a similar industry as them, are solving comparable problems the decision-maker may be facing. In the end, the advent of social media and demand generation, combined with outbound lead generation, makes what I believe to be the most effective combination.
I still continue to cold call to this day and enjoy it very much. I highly recommend it continue to be done in an effective manner.
Until the next issue…
Remember that what you think is what you attract. So choose to think the good thoughts!
Ron
Ron LaVine, MBA, President, Founder and Editor
Follow @ronslavine on Twitter
Forward the Sales Idea Report Email Newsletter to Your Associates
Please forward the Sales Idea Report Email Newsletter to your associates who may benefit from reading it, or have them send mail to ronlavine@aysalesresults.com with the word "subscribe" in the subject line, OR they can sign up online right now at accelerateyoursalesresults.com. They will thank you for thoughtfulness. We never send spam. Ever!
About the SIREN
The Sales Idea Report Email Newsletter is the official e-Zine of Accelerate Your Sales Results, Inc. a.k.a. AYSR, Inc.
Give Me Your Feedback!
Send me your best articles, ideas, insults or just plain feedback. Either way, I'm listening: Click here.
Link shortening resource: https://bitly.com/
Our Contact Information
Accelerate Your Sales Results, Inc.
Live Cold Call Training that gets Results!
818-991-6487 Office //
818-519-3852 Mobile //
818-991-5938 Fax
mailto:ronlavine@aysalesresults.com // http://www.accelerateyoursalesresults.com
REPRINT PERMISSION
Copyright  Ron S. La Vine, Accelerate Your Sales Results, Inc. >-Live Cold Call Training that gets Results!
Reprint permission granted in part or whole with the following credit:
"Reprinted with permission from Ron LaVine-s Sales Ideas Report E-mail Newsletter (SIREN). To subscribe, visit–http://www.accelerateyoursalesresults.com–or send a message to ronlavine-@-AYSalesResults.com-with "ADD" in the subject line, or call 1-818-991-6487."
Subscribe to our free newsletter.