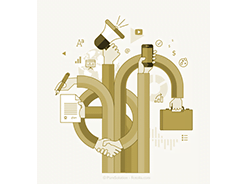 The Evolution of Social Selling
Koka Sexton recently posted an article on LinkedIn discussing the evolution of social selling. In that article, he provided a statistic indicating that "84% of B2B decision makers begin their buying process with a referral. Which means in 2014, you'll make or miss your numbers based on the quality of your team's LinkedIn connections, not just the quantity."
This statistic appears to assume that B2B decision makers are already aware of a challenge, need, problem, or pain. It also assumes they are aware of all the new technology/solutions that exist which may solve problems they are completely unaware of or know nothing about.
The fact of the matter is, there is still a need for salespeople to proactively place well-thought-out, pre-call planned and researched intelligent phone calls, to identify unknown or new decision makers and introduce their ideas to these people who MAY NOT be aware they have a problem or MAY INCUR a problem in the future.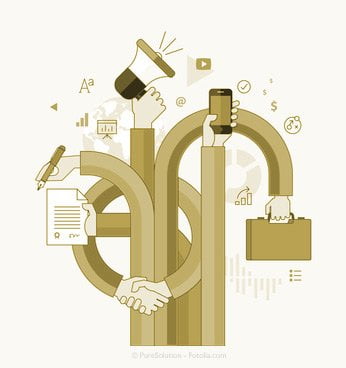 While I think LinkedIn Connections are great, they're not a panacea for educating unknown or recently new decision makers who do not know what problems exist or what new technology is available to enable them to do a better job. In my opinion, it is difficult to connect to an unknown decision maker even if you have the best LinkedIn Network in the world.
Research and homework come first, and then comes networking. I highly recommend using LinkedIn for both processes, but not in lieu of picking up the phone or using targeted communication channels (i.e., email, etc.) to research, reach out, and educate decision makers who were previously unknown, or new decision makers, about changes that are occurring or may occur which will impact the way they do business possibly now and in the future.
The secret to sales success today involves more than networking. Finding impactful changes are what provide the trigger for a networking opportunity. What I said back in 1998 in my eZine, The S-I-R-E-N (Sales Ideas Report Email Newsletter) about "Change is constant and change creates sales opportunities" is still true. Learn how to find the impact of changes that affect your prospects and clients and you'll readily find sales opportunities.
Until the next issue…
Remember that what you think is what you attract. So choose to think the good thoughts!
Ron
Ron LaVine, MBA, President, Founder and Editor
Follow @ronslavine on Twitter
Forward the Sales Idea Report Email Newsletter to Your Associates
Please forward the Sales Idea Report Email Newsletter to your associates who may benefit from reading it, or have them send mail to ronlavine@aysalesresults.com with the word "subscribe" in the subject line, OR they can sign up online right now at accelerateyoursalesresults.com. They will thank you for thoughtfulness. We never send spam. Ever!
About the SIREN
The Sales Idea Report Email Newsletter is the official e-Zine of Accelerate Your Sales Results, Inc. a.k.a. AYSR, Inc.
Give Me Your Feedback!
Send me your best articles, ideas, insults or just plain feedback. Either way, I'm listening: Click here.
Link shortening resource: https://bitly.com/
Our Contact Information
Accelerate Your Sales Results, Inc.
Live Cold Call Training that gets Results!
818-991-6487 Office // 818-519-3852 Mobile // 818-991-5938 Fax
mailto:ronlavine@aysalesresults.com // http://www.accelerateyoursalesresults.com
REPRINT PERMISSION
Copyright Ron S. La Vine, Accelerate Your Sales Results, Inc. >-Live Cold Call Training that gets Results!
Reprint permission granted in part or whole with the following credit:
"Reprinted with permission from Ron LaVine-s Sales Ideas Report E-mail Newsletter (SIREN). To subscribe, visit–http://www.accelerateyoursalesresults.com–or send a message to ronlavine-@-AYSalesResults.com-with "ADD" in the subject line, or call 1-818-991-6487."
Subscribe to our free newsletter.