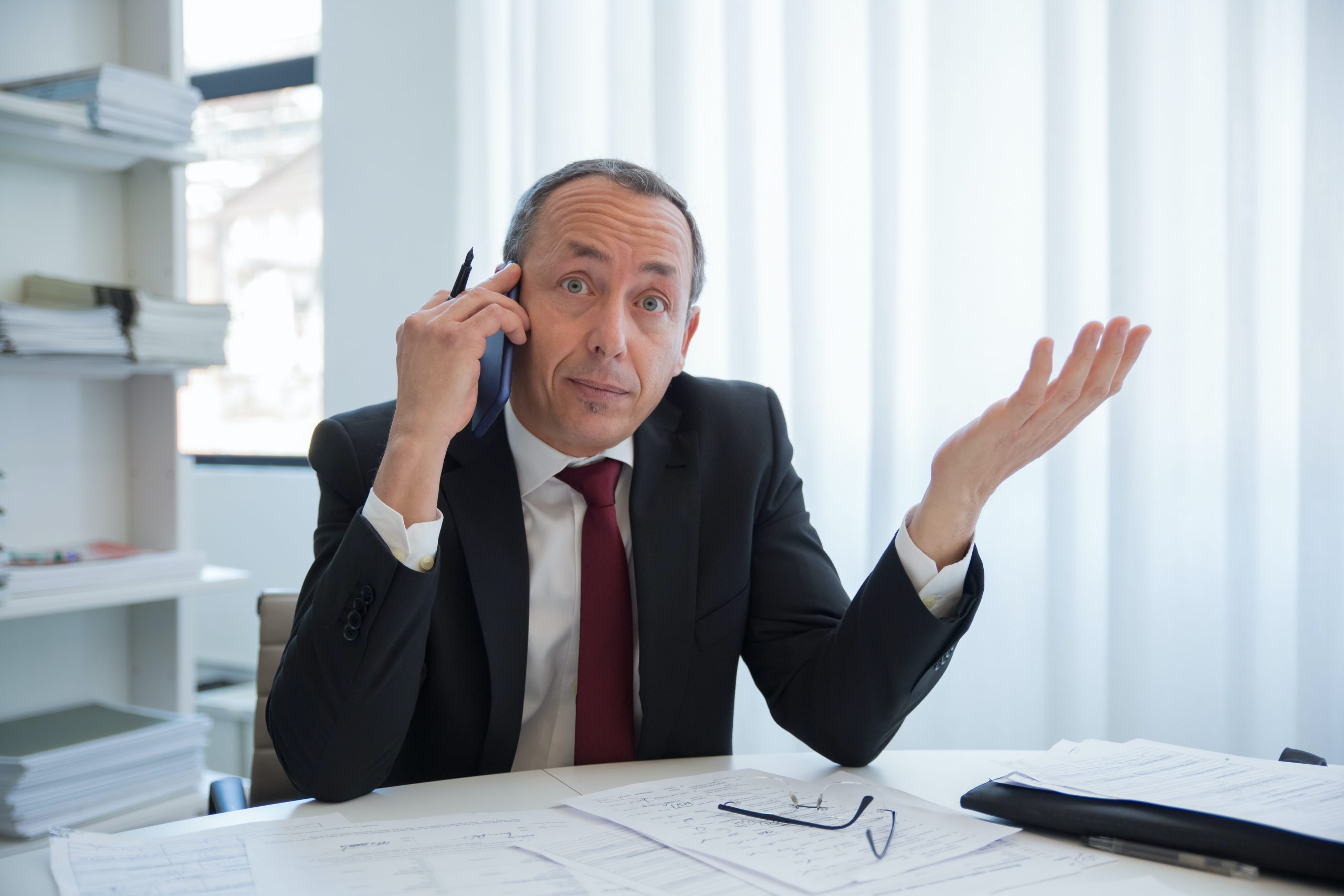 By Ron S. LaVine, MBA, President and Founder of Accelerated Sales Training
While coaching a sales rep the other day and I heard it again. They said "I was just hoping you could help me." I've also heard "I was just trying" or "Could you possibly please tell me" or "I was wondering." These are wishy-washy phrases and they need to be removed from your sales vocabulary. Why?
Using these types of phrases shows a lack of confidence to the other person hearing them. Sales reps who come across as unconfident or uncertain raise people's defenses and make it more likely they will not help you.
Instead use a direct statement such as "Maybe you can help me." or questions like "Who is responsible for…?" or "What are you doing in the area of…?" These alternatives imply you know what you're doing and send the signal, "I am competent and know what I want, however I need help getting it."
People like to help other people as a general rule. It is in their nature. They do draw the line at giving out any information they've been instructed not to give out or any information they perceive may do their company harm.
Which brings up another point. Avoid using the word "information." Watch what happens when you ask someone "I'm trying to get some information. What's your driver's license number?" Talk about placing someone on the defensive. The bridges go up instantly and people typically shut down and refuse to provide any information at all.
Therefore you must come across as someone who knows what they want and are only asking for assistance to get it.
If you need to, post a note on your monitor with the phrase you want to get rid of and put a circle with a line over it. Even better, also post a replacement phrase to remind yourself what to say when you need to ask and get information.
What People are Saying About Ron's Live Phone Prospecting Call Training…
"Ron held multiple 1:1 sessions with our Enterprise Account Development team at Janrain with the goal of increasing our effectiveness over the phone. I found his style of training to be a welcomed change and our team gleamed priceless value from his content and hands on training methodology. His approach to the phone has changed the way I leverage this valuable tool. His training has allowed me to more consistently get to key decision makers and gather more pertinent information along the way. I would highly recommend Ron for anyone looking to increase the effectiveness of their sales team and make the phone a high effective means for reaching key decision makers."

Dale Connors, Account Executive
---
"I hired Ron to help my sales team at IBM with their prospecting efforts. As seasoned as they were there is always a need for a refresher in call basics. Ron did a masterful job and I was pleased with the results as our qualified pipeline increased 219%. There's still one technique that I remember and use to this day that is 90% effective in reaching power in the account but you'll have to hire Ron to hear about it!"

Mark Whittenburg, Custom Cloud Evangelist
---
"Ron offers a very unique and reliable method of getting a high level meeting with a client. His concept is awesome and it does work! I've brought Ron into 3 different companies I've worked at and had him train some of my new and also more experienced sales folks and each time, I've seen a 20-30% increase in meetings due to his methodology. Very fair but tough but in sales, that's what you need to be for success. I highly recommend having a conversation with Ron if you need help in setting up meetings for both novice and experienced sales personnel."
Ted Guthrie, Director Solution Sales
---
"I had the privilege to attend Ron Cold Calling Class, it has help my professional development as well as increase my ability to develop new business and markets in start-ups scenarios."
Juan Arturo Paredes del Rey, Alliance & Partners Director Latin America
---
Until the next issue…
Forward the Sales Idea Report Email Newsletter to Your Associates
Please forward the Sales Idea Report Email Newsletter to your associates who may benefit from reading it, or have them send mail to rlavine@astselling.com with the word "subscribe" in the subject line, OR they can sign up online right now at acceleratedsalestraining.com. They will thank you for thoughtfulness. We never send spam. Ever!
About the SIREN
The Sales Idea Report Email Newsletter is the official eZine of Accelerated Sales Training (AST).
Give Me Your Feedback!
Send me your best articles, ideas, insults, or just plain feedback. Either way, I'm listening. Click here to contact me.
Contact Information
Accelerated Sales Training​
Removing Fear and Rejection from Phone Prospecting using Live Call Training!
818-991-6487 Office // 818-519-3852 Mobile/Text
Email: rlavine@astselling.com // https://www.acceleratedsalestraining.com
Connect with me on LinkedIn.
Subscribe to our free newsletter.