Curated By Ron S. LaVine, MBA >
Social media changes so fast that we often miss the small differences on each platform we use. Every now and then I find it really useful to do a roundup of what's been changing on the big networks. Here is this month's round-up!
Great ideas on how to leverage Twitter. Do you agree-
Do you believe prospective buyers are generally rational- Do you assume that the more information and evidence you pile on them, the better your chances of winning the sale- This must be the case, or…
Small changes. Big results. How do you increase your productivity- Do you have any ways to add-
Discover how to choose relevant Twitter Hashtags for your business, then use Twitter search to find conversations that put you in touch with prospects. Did you know you can use Hashtags to listen- Has it worked for you- When-
Is 10,000 hours enough to make you an expert- Do you consider yourself an expert- Why-
These Success Scrolls are short synopses of each of the 17 Principles of Success. Suitable for printing and posting on your wall for inspiration. I love Napoleon Hill's writing. Do you know the Laws of Success- Do they still work- I think so. Do you-
David Letterman's replacement, Stephen Colbert, was announced within a week of Letterman's retirement. Secretary Kathleen Sebellius resigned with a nominee for her replacement… Did you anticipate either of these successions- How do you help your customers adapt to change- Or do you not-
Your social media marketing voice isn't a statistic you can track or a design element you can tweak. But you can plan and practice. Here's what works. Did you know you had a SMMV- Do you know how to use it- How do you do it-
Having the right content is great, but knowing the time of day when people are most receptive to posts is invaluable. I think just outside and during working hours between 5am and 5pm PST are best. What do you think are the best times- Why-
A free eBook featuring best social selling practices directly from executives at LinkedIn and other leading digital brands.
Neil Rackham's SPIN Selling remains as relevant today as it ever was – but now Rackham reveals a new twist. I teach Understanding Comes Before Selling and it appears both Bob and Neil agree. Your thoughts-
Conventional wisdom holds that making the first offer is a mistake in a negotiation. But what if it's to your advantage to do so- What do you think- Should you make the first offer-
A startup approaching a large company to market its wares needs to be prepared in multiple ways. Follow this guidance from a venture capital firm. How do you prepare-
We all know that LinkedIn as a platform is brilliant as a resource for finding jobs, but did you know it is also a wonderful tool to market your business-
A larger profile photo, customizable header, and "Best Tweets" function change the entire aesthetic of the page.
How to master the follow-up in networking, which is one of the most under-used and most valuable tools in any networking strategy.
Sharing Social Media tips and tricks is my main goal for this blog, and so here are 50 more tweetable social media tips for you to use and share!
Use these tools to get Google+ analytics, drive traffic to Google+ with +Post Ads, segment your audience, integrate audio, and improve posts.
You'd think, with just 140 characters to fill, it would be easy to produce lots of content for your company's Twitter feed. But it's surprising how something so short can actually be so challenging.
35+ responses that offer some great suggestions on how to do just that.
Feeling grumpy- It happens to the best of us. Stress is one thing, but some days, your brain just decides it's in a bad mood and it feels impossible to beat it. Don't give in. Here are 10 simple ways to kill that bad mood.
Managing your email has become an important part of modern knowledge work. As common it is for everyone to have email, most people still do not know how to properly manage their inboxes.
Learn the best time to post, the best frequency, and the best content to help your LinkedIn marketing strategy succeed.
Creating an online presence is no small feat. It takes a lot of blood, sweat and tears (not to mention countless late nights and a diet of Coke and Doritos!) to build your site, generate content, drive traffic and develop a base of raving fans.
Do you feel lucky- Here's a clear-cut approach for improving your luck today.
We've identified 25 things influential people do well. Every influencer – from the Oprahs of the world to the local restaurant critic – has these attributes to varying degrees. And if they don't, you can bet they're working on them.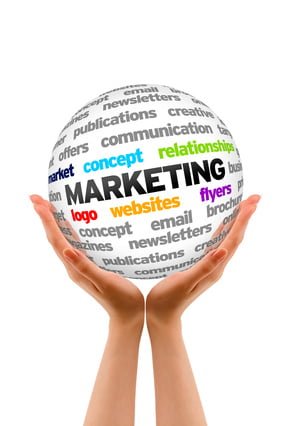 LinkedIn recently introduced two new tools for content marketers. Here's what they are and how you can use them in your marketing.
Twitter's Lead Generation cards generate inbound interest from users by allowing them to easily share their information with your company from within a Tweet. Learn how to set this up in 3 easy steps.
Discover 4 surprising social media research findings about how consumer behavior on Facebook, Twitter, and Instagram affects your social media strategy.
It's hard to believe that in 1998 when the movie "You've Got Mail" came out, people actually looked forward to opening their inbox. Back then "Inbox Zero" was an insult… Now it's considered a mythical utopia, a place where only a select few can ever hope to visit, and only very briefly.
LinkedIn Sales Solutions allow you to use Boolean search modifiers as AND, OR, NOT, quotes and parentheses to adjust your search results to find the quantity and quality of prospects you need. This paper explains how.
Regardless of whether you're a big fish or a tiny minnow in the Twitter pond, you can use the following tactics to get more traffic for your content today.
Many iPhone apps are worth paying for, but there are just as many great ones available for free. Here are 50 of the best.
Spring is springing, and it's bringing a bunch of new Android apps along with it!
One challenge that content marketers face is getting traffic to their posts. Over 40 top bloggers and marketing experts share tips to promote content.
If you want to make your customers happy, there are tactics you can use, from handwritten notes to custom-made YouTube videos. Here are some ideas you can steal.
The first TED was held in 1984. What kind of predictions did people make 30 years ago- (And did they turn out to be right-) Watch the world change over three decades in this nearly year-by-year playlist.
Whether you're mastering social selling, making yourself easier for future employers and clients to find, or recruiting top talent, it pays to be a LinkedIn power user. But do you know how to be found…
To understand emotion in marketing, we have to understand the four emotions. Here's how happiness, sadness, fear and anger motivate us to action.
Advice from the world's top expert on writing sales proposals that will win you business.
Being able to write compelling sales messages is crucial. This resource guide provides links that will give you a strong foundation for writing great web copy. In order to write effective web copy, it's necessary to understand the principles of copywriting…
Social Business Development is a methodical, organic process, one that implies bringing a latent or dormant situation to fulfillment.
Potential customers' Twitter profiles are full of clues that will help you figure out how to sell to them. Here's what to look for.
It seems as though, "we have no budget for that" is a standard go-to response these days. I personally believe we hear this so often because many people in sales, especially small business owners, have not mastered the craft of having a successful sales conversation.
Three tips for building strong relationships.
We believe in giving our members access to the business knowledge they need to be great at what they do. To put that simply, we are making a commitment to our members: the time you spend on LinkedIn will make you better at your job today.
Why do we talk so much about the new buyer journey and avoid pointing out how the new selling journey is also changing- It's true many customers are moving as much as 70% of the way through the sales funnel before directly engaging with sales executives.
Social media formatting tips and tricks to make your content stand out on Twitter, Facebook, Google+, LinkedIn, Pinterest, and your blog.
This is a great article on using InMail. Are you utilizing the LinkedIn InMail tool to your best advantage-
Think you've already gotten all you can out of LinkedIn- Think again. Here are tips to raise your game on the most popular social media platform for lawyers – and their clients.
While the topics, layout, and approaches may vary, the most successful SlideShares have one thing in common: They're well designed. There's no such thing as a popular, poorly designed deck.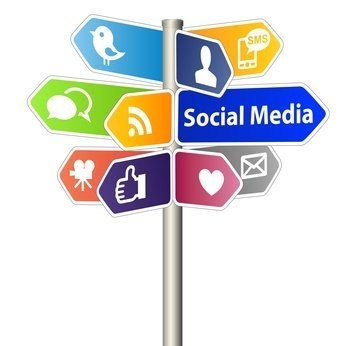 Social media is for more than marketing. Customers expect great service and support, too! Here's a complete guide to social media for customer service.
During a negotiation you always need to be asking yourself, what's true and what's not- You'd think that it would be easy to keep this kind of question in mind at all times; however, it turns out that it's not. What can happen is that false legitimacy starts to creep into the negotiation and then everything gets screwed up…
There is a lot of debate in the world of sales about cold calling. Many think it is a relic of the last century and has no place in the modern, social world of today's sales professionals. Many feel that cold calling is still a viable tool to increase the quantity of leads and the acquisition of new business.
The way we communicate with others, online or offline, says a lot about our personality types. Some prefer text messages while others find great satisfaction in hearing from an actual human. From old-fashioned calling to connecting through social networking sites, everyone has a preferred method of communication. Which brings up the question: What does your communication style say about you-
You can't constantly monitor every development in your industry, but a few techniques can greatly expedite getting the knowledge you need.
For many companies social selling is still relatively new. It's definitely picking up speed in the industry but some would argue that it's not yet in full swing. We're aiming to make social selling real for everyone.
Sales is the nucleus to every business. And sales models these days are undergoing a tidal wave of change. Buzz words like Social Sales, Social Selling or Sales 2.0 reflect the change social media is having on the way people do business.
Until the next issue…
Remember that what you think is what you attract. So choose to think the good thoughts!
Ron
Ron LaVine, MBA, President, Founder and Editor
Forward the Sales Idea Report Email Newsletter to Your Associates
Please forward the Sales Idea Report Email Newsletter to your associates who may benefit from reading it, or have them send mail to rlavine@astselling.com.com with the word "subscribe" in the subject line, OR they can sign up online right now at acceleratedsalestraining.com. They will thank you for thoughtfulness. We never send spam. Ever!
About the SIREN
The Sales Idea Report Email Newsletter is the official e-Zine of Accelerated Sales Training a.k.a. AST This publication is a hand-picked collection of the most interesting articles and ideas on sales and marketing. All selections in no way reflect my opinions or those of AST.
Give Me Your Feedback!
Send me your best articles, ideas, insults or just plain feedback. Either way, I'm listening: Click here.
Link shortening resource: https://bitly.com/
Our Contact Information
Live Phone Prospecting Call Training that gets Results!
818-991-6487 Office //
818-519-3852 Mobile/Text //
818-991-5938 Fax
Subscribe to our free newsletter.